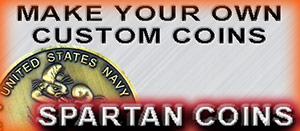 Welcome to Challenge Coins AZ, where we have your challenge coin needs covered from A to Z. We are an Arizona based custom challenge coin maker, which is just a fancy way of saying we manufacture custom personalized coins. My name is Rob Blackburn, I am the veteran owner and operator of this esteemed website.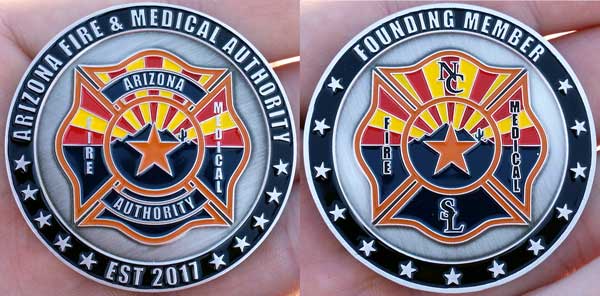 The purpose of this website is to make our fellow Arizonians aware of our presence here in the great state of Arizona where I was born and raised.
This website is about the design and manufacturing of challenge coins, custom coins, custom challenge coins and custom military coins. I'm sure most of you who found this site know what I'm talking about, regardless of what adjective you use to describe custom coins.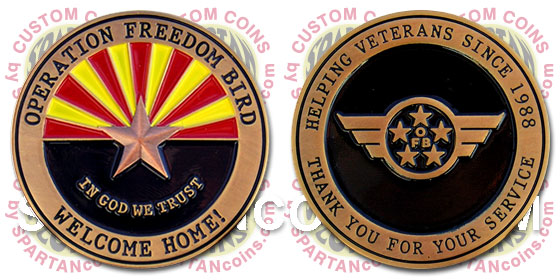 ChallengeCoinsAZ.com is a great place to begin researching your custom metal coin project. We are not just all about challenge coins, we also offer custom lapel pins as well as many other custom metal promotional products.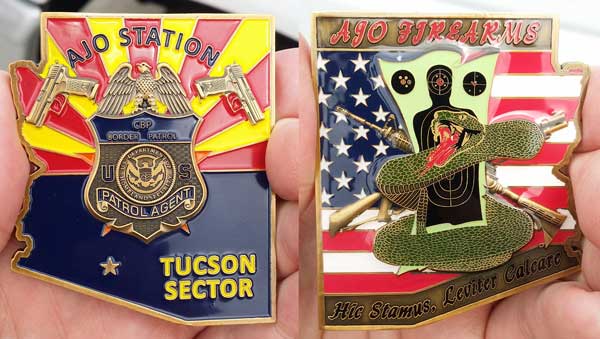 Challenge coin sizes range from as small as 1.56 inch to as large as 4.5 inches, and sometimes even larger. That size measurement represents the longest dimension of your custom coin. Creating personalized challenge coins is a cost effective alternative to creating precious metal coins. Our coins can be plated with precious metals such as .999 fine silver and 24 karat gold. These precious metal plating options are upgrades and will add cost to your custom metal project.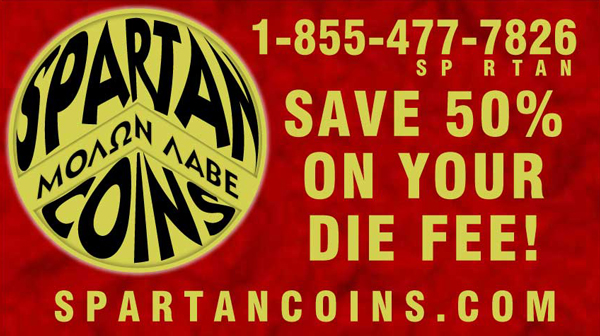 Are you in need of business cards that people won't throw away? Do you have a wedding, anniversary or birthday coming up? You can bet your hard earned dollar that someone will know you're serious about your job or business when you hand them a business card coin. Wedding coins never go out of style and are permanent mementos of the loved shared by the bride and groom.
Those of you looking to save money on custom challenge coins have found the right place. You can save fifty percent off your coin mold immediately by ordering 150 coins or more (coin sizes up to 2.25 inches, special shapes included). We offer a one hundred percent satisfaction guarantee. If you are not completely satisfied with the craftsmanship of your coins we will replace them. Get your free quote today!
Discount, Wholesale, For Less
Consider this public service annoucement before deciding where to buy challenge coins. If you see a retailer using the words, wholesale, discount, or 4 less in their domain name or in their advertisements - turn and run the other way. These terms are more often used as advertising gimmicks and not words they actually do business by. If price is your primary concern, bring your quote to us and we will beat any competitor's price!